Rain coming, windshield wiper maintenance essential
Postview: 157 Date:March 30, 2022
Summer rain is short tempered and can blur your vision in minutes. At this time, the wipers become very! Heavy! Want to !
Do you know the life of the wiper? Do you know how often the wipers should be replaced? Do you know what the wipers need to maintain ?
Topex small classroom
The wipers of the wipers need to be replaced every one years.
Do maintenance every 6 months .
☞ Dry shaving is so bad
Have you ever dried yourself without spraying glass?This method is very easy to damage the rubber of the wiper, is not desirable. Before cleaning the dust and debris on the glass, please pull the windshield wiper lever in its own direction to pull water spray. When the glass is wet enough, loosen it to make the wiper swing.
☞ Don't forget to clean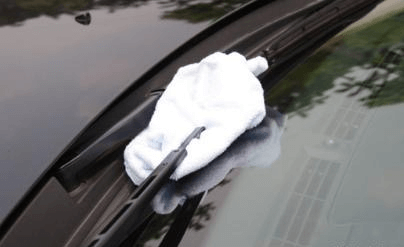 Every time you wash your car, does your wiper wash with you? When washing a car, also use glass cleaner wipe next wiper bar, can extend the service life of wiper bar. This step, if you do not remind the shop staff in time, he may forget oh !
☞ Check regularly
Spray glass water and test the wiper frequency to see if it is moving smoothly. If there is a large friction sound, that means the wiper pressure on the glass is too strong and needs to be adjusted. If the wipers are still wet after one or two operations, it means the wipers are old. It is suggested that you replace them.
☞ Remember the details
The windshield in front of the windshield in the hot sun is very hot. The rubber of the windshield which is attached to the glass will accelerate aging due to the high temperature.
In case of bird droppings, gum or other sundries, please clean them with paper towel or cloth before spraying water to open the wiper and scrape off the dirt.
Do not easily replace the longer wiper bar. The longer length of wiper bar can increase the visual range, but it will also increase the burden of wiper motor and wiper bar.
 Although the windshield wiper is small, but a matter of safety, daily maintenance to do well !
♥ You are welcome to send us an email to know the latest information about wipers. If you are interested, we will send you the latest catalogue, or free samples, or even the gifts you asked for.There's a big surprise waiting for you.
Email :  jacky@topexwiper.com.
Website:  www.topexwiper.com.